Market trends in the jobs market after COVID-19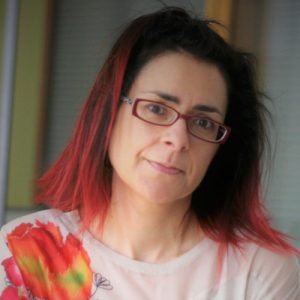 Q: I am 22. I did a business degree and was working for eight months in 'holding job' when COVID-19 struck. I was laid off and won't be getting back. Those who were there longer than me got back and I fear that the future will see a bias in favour of experienced candidates. I'm still young enough to veer off in a different direction, but I don't really know which way to turn. What kind of skills or careers will be needed in the future? (EG, email).
A: COVID-19 has changed the market for experienced and inexperienced candidates alike.  Suddenly, low-paid jobs such as stocking supermarkets shelves became 'front line, priority and essential'. This process has started to change the way we think about jobs and what we really value in them, writes Ines Gonzalez, Career Coach, Sli Nua Careers.
It is hard to know where we are after the last few months. Even a professional like me, a so called 'expert', had to do considerable research to give you a practical answer.
From that research, and a firm dose of logic and common sense, I have listed a few industries you could look at as a starting point – not all of them may interest or suit you, but they certainly appear to have a bright future:
Medical / healthcare
This industry is changing very quickly. It will require personnel to manage recovery from COVID-19, and also to prevent subsequent waves. Jobs will be created at all levels. Examples of roles in demand are healthcare assistants and social care.
Retail
The market has seen a significant shift to online shopping. Remote assistants and customer service professionals will be needed to cope with the growth. For example, Amazon just announced that it will create 1,000 permanent jobs in Ireland over the next two years.
And even among those shops/chains that continue to have bricks and mortar outlets, the demand for warehouse, logistics, shipping and all-around supply chain services will continue to grow.
Virtual fitness services
Another industry experiencing major changes. And just in case you are not in the very best of shape, a 'six pack' is not mandatory.
Roles include teaching, content and video editing, customer engagement, social media, marketing and sales.
Localisation jobs / languages
As we move to a more remote and global world, companies will need to communicate with their clients and customers in an effective and efficient manner. If you are fluent in a second language, you will have an advantage at entry-level jobs for many multinational companies.
And once you get in the door (be it virtual or real), you may be able to move up the ladder (the ladder continues to be metaphorical post COVID-19 – not everything has changed).
Roles that might interest you here include content review, translation and proofreading of audio scripts and provision of a whole host of similar services to the streaming and gaming sectors.
Education
With education systems worldwide undergoing dramatic changes, additional personnel will be needed in a whole host of areas: teaching, classroom assistants, special needs support, health and safety, cleaning and maintenance. Technology will be a big part of this industry and students, teachers and other staff accessing learning platforms and student engagement.
A nightmare for principals and other leaders, but an opportunity for many would-be employees.
Ines Gonzalez is a Career Coach with Sli Nua Careers.
Make a booking HERE for online Interview Training and Mock Interviews.
Featured image courtesy of Pixabay.
Need our help? Complete this form below and we will get back to you