How to survive as the remote work coordinator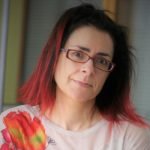 Q:  My company has moved to a permanent remote model for most employees. Some are happy, others not so much. I have been appointed remote work coordinator. This is a new role, and nobody really knows what is supposed to look like. I have to support the employees but where do I start? (BC, email).
A:  It's easy to understand why companies need such a role, and many are starting to create one. But I agree it's difficult to know what should be on that job description, writes Ines Gonzalez, Career Coach, Sli Nua Careers
You need to create the role and responsibilities. Here is a high-level quick guide with four steps, to help you get started as a remote work coordinator.
1) Listen
I would spend a lot of time listening.  Employee group meetings and one-to-one chats would be a good place to start to take the temperature of the company. 'How are you getting on? How are things? What challenges are you facing?'
They should start the conversation. This is not the time to fix things and find solutions. Listen to what people are saying and what they are not. Try to find common issues and trends. Explain your role and how you are gathering information to support the company as a whole and individuals with their particular needs.
2) Build your support network
Once you have a clear idea of what you will be facing, reach out to management. Their support is crucial, and they have to be on board to make your role a success.
Assess what budget and resources you have to support the employees. A clear communication strategy with management will important.
The peril you wish to avoid is that employees just see your role as the Complaints and Requests inbox. Remember your job is to coordinate who is doing what. Find your internal (HR for example) or external resources (maybe a consultant or coach).
The point here is to apply the "put on your own mask first" principle and see who can support you in this role.
3) Create your plan
A few areas to think about:
– On boarding process. how to welcome, train and support new remote employees;
– Technical support: access to quick and effective support will keep the company running and avert frustration;
– General queries: this can be anything. From your initial research, you may have an idea of what will be coming your way.
– Employee wellbeing: remote employees have to be well to perform well. I recommend creating a wellbeing plan for the company. If possible, use qualified professionals to help you.
4) Measure progress
I asked to take the temperature of the company at the beginning. Record your findings in as detailed a manner as possible. As you move forward with your plan, keep checking periodically to see if your strategy is creating a difference. Do not be afraid to ask for help and support.
Also remember that your role is to coordinate. You do not have to do or know everything. Get together a quality support team to assist in the different areas and you will succeed.
Best of luck with it – it should be fascinating work and we are likely to see a lot more people in similar roles in the immediate future.
Ines Gonzalez is a Career Coach with Sli Nua Careers.
Make a booking HERE for online Interview Training and Mock Interviews.
Need our help? Complete this form below and we will get back to you