Good work experience can go a long way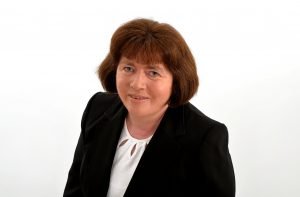 Q: I have over 20 years' work experience in an office administration and management role, but no formal qualifications. An opportunity to move to another company has come up to carry out a similar role, but I am afraid I will get overlooked. Does my broad range of work experience matter more than a degree? (AN, email)
A: With over 20 years' relevant work experience, you should have the edge over many other candidates in the race. The reality is you have more than compensated for the lack of a degree – you have gained insights and hands-on knowledge of the position, writes Mary Reale, Career Coach, Slí Nua Careers.
You have displayed the willingness to promote yourself and advance in your chosen field. Plus, there are some careers for which degrees and other qualifications are obligatory – you can't become a GP by working in a doctor's surgery for 20 years. However, you can certainly become a highly effective office manager on the back of good experience.
Validate your work experience
Experience highlights what you have achieved to date, your competencies and key professional attributes. It validates many qualities that would make you a suitable candidate for the role. You cannot build up ample work experience and a solid skillset unless you are a valid member of staff.
The aforementioned experience includes not only the hard skills that allow you to complete the duties within the scope of your role. It also encompasses the soft skills that make someone a good manager e.g. the ability to listen, effective communication and having an open-door policy so issues can be addressed before they escalate.
I note that you have extensive work experience in administration and management functions. This illustrates that you have in all likelihood adapted to in-house software applications while keeping up to date with new technology.
Analyse your skillset
Perhaps you have expanded your skillset to take on different roles while deputising for more senior management? We can probably assume that you have the capacity to prioritise your workload while still ensuring accuracy. Are you adept at meeting deadlines, thus demonstrating how you value planning and organisation to ensure the successful completion of your work?
See what I am doing here. I don't know you, but I am suggesting points you may wish to make in your CV or articulate in the job interview. Do this exercise yourself. You've got to look for the most relevant points you can find.
The importance of keeping up momentum in the workplace and fostering a good work atmosphere is something you may have learned over time. Have you found out how to bring the workforce with you as a manager? From your work history, it is likely that you have a well-developed sense of urgency which is vital for meeting business objectives.
During periods of change, have you handled conflicting priorities and implemented business process improvements? After 20 years, you can probably argue that you have proven your worth in difficult times for the business.
In conclusion, you should be optimistic and positive about the forthcoming recruitment process. It is likely that you possess great initiative in the areas of relationship management and development – otherwise, you probably wouldn't have thrived in your current role for as long as you have.
With that approach, you can face future challenges with belief in your ability – and not having a degree shouldn't hold you back.
Mary Reale is a Career Coach with Sli Nua Careers in Tralee, Co. Kerry.
Make a booking HERE for CV Preparation, Application Form Writing, Interview Training and Mock Interviews.
Featured image courtesy of Pixabay.
Need our help? Complete this form below and we will get back to you