Show the interview panel the real you
by Siobhan O'Malley, Career Coach, Ballinrobe Branch
In life I am often struck by the single-mindedness of people in pursuit of a goal. The inter-county footballer who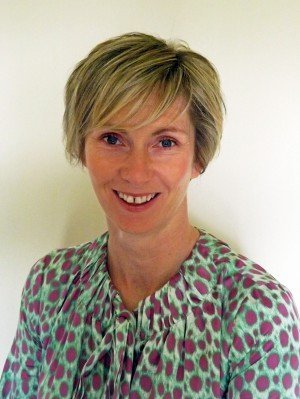 trains twice a day, interspersing skills, speed and agility training with strength and flexibility yoga classes, all the time attending to his nutrition and mental readiness, writes Siobhan O'Malley, Career Coach.
In careers, the all-consuming desire to get that job drives a whole process from sending in a letter of introduction, writing a CV, undergoing psychometric assessments perhaps, to sitting in an interview for 30-40 minutes to talk about yourself.
Here, too, there are skills to be acquired and so training, rehearsal and simulated exercises are undertaken. Clearly with all this preparation and desire to succeed, you become much more focussed.
While the old mantra 'don't lose sight of the goal' still applies, I wish to add a new mantra to the mix – 'don't be one-dimensional'. In making the interview board want to hire you, your mission is to convince them you are the best candidate.
Be natural, be yourself, use your verbal and body languages to portray a relaxed and competent candidate. Like the footballer, don't over-train: an over-polished, stiff interview presentation will not present you in the best possible light.
Talk about yourself as a person as well as an employee. The interview panel need to feel they have got to know the real you. Make yourself interesting to them.
This can serve a double purpose:
Your pastimes can say a lot about your personality and how your personal qualities and interests could complement the job;
In a field where all the players have much the same qualifications and similar typical industry career path, you need to make yourself stand out and be memorable.
What a shame it would be if an interview panel didn't hear about the Scout Troop you brought to the World Scout Jamboree – particularly if they are looking for leadership? Or what a lost opportunity if you never got to talk about the year you acted as your local Mayor – particularly if they are looking for people skills?
Even if it has nothing to do with the job description or required and desirable qualifications, you can make it relevant.
We become animated when we talk about things we are passionate about, so what better way to give an interview panel insight into the drive and enthusiasm you can bring to a position than to introduce your personal interests where appropriate.
A comprehensive CV will list your this significant personal achievements. Expand on these experiences in the interview to reinforce what it is you're saying about yourself and your suitability for the job.
Some words of caution. Don't go off-message and lose sight of getting that job.
Beware of the mountaineer on the panel who wants to chat all about your expedition to Everest Base Camp. And unless you have solid, ironclad, 100% reliable, intel of the highest grade that the interviewer is a fully paid-up member of the Star Trek Convention (no offence intended to my fellow Trekkies) then it might be prudent not to break into Klingon as a way to demonstrate your verbal dexterity in the fictional language.
But otherwise, do strive to show the real you.
Nanoo nanoo!
Siobhán O'Malley is a Career Coach with Sli Nua Careers and works out of Ballinrobe. You can read more about her, and make a booking HERE for CV Preparation and Interview Training.