Preparation maketh the presentation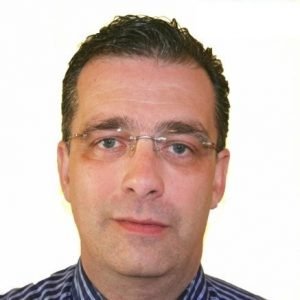 Q: I recently applied for a promotion. I was surprised when I found out the interview process would include delivering a presentation at the start. We have been given the title of the presentation and we can use visual aids. The presentation must not exceed eight minutes. This really worries me because I am not used to giving presentations. Any advice? (MB email).
A: The requirement for a presentation at the beginning of interviews is becoming more and more common, and most people have concerns about both the content and the delivery, writes Sean Browne, Career Coach, Sli Nua Careers.
Your email doesn't indicate what worries you the most, but, if you adhere to a few basic principles, you should be fine. The two critical things to think about before doing anything at all are (a) what message are you trying to get across? and (b) who are your audience?
Setting out the central message at the very beginning is vital because, believe me, eight minutes is quite short, even if it may not seem so right now. It is all too easy to fall into the trap of opening PowerPoint, and starting with a title slide. This often leads to a long and meandering journey to 'death by PowerPoint', and that's a destination you – and your audience – definitely wish to avoid.
Instead, think about the two or three points that you're going to deal with and set those as headings on individual slides. Then think about how much 'stuff' to put on slides.
I have found that when people are new to presenting they resort to populating slides with huge amounts of detail. In almost all circumstances, this is not the way to go.
Generally, you should regard your slides as something to aid you in remembering and explaining what you actually want to say. Remember, the panel can only look at the slides some of the time, whereas they will be able to see and hear you all of the time.
While knowing your message and audience are vital, they are not mutually exclusive. You need to think about what you want to say in the context of the people you are saying it to.
This extends to knowing the approximate size of the group – will you need to speak like an orator or a colleague (the latter usually)? Remember that you can be formal and conversational at the same time. Practice your delivery with friends or family.
Aim to finish in about 80 per cent of the time allowed. This avoids having to either rush the delivery or trying to remove material on the run. Both can prove highly problematic in their own ways.
Remember that you are trying to impress people. The panel want to see that you have made an effort, and not think that the presentation is simply something that you roll out every so often – so put a bit of time into making it look good. It should flow easily off your tongue and succeed in delivering the message you wish to convey.
Consider the presentation as an opportunity. It is eight minutes where you get to set the agenda and speak uninterrupted – so make it count but don't let it take over.
Sean Browne is a Career Coach with Sli Nua Careers in Ballinrobe.
Make a booking HERE for CV Preparation, Application Form Writing, Interview Training and Mock Interviews.