Seven tips for a local authority interview
Q: I am going for an interview for a job in my local county council. I'm told I should know stuff about what the council does but, to be honest, I haven't much of a clue. I'm not politically minded, more of a 'live and let live' type woman. Where do I even start? (ER, email).
A: Once upon a time, you nearly needed to know what the interviewer had for breakfast the morning of local authority interviews, but it's nowhere near as onerous now, particularly for someone coming from the outside, writes Liam Horan, Career Coach, Sli Nua Careers.
You should still do some homework beforehand. Remember, though, that there is a limit to what you can learn in a few days or weeks so you shouldn't try to read everything ever printed about the council – rather focus on some key areas.
I hope these tips help:
Read at least an overview (executive summary or some such) of the council's most recent annual report. You will learn there what matters to the council, be it funding issues, housing, roads or a variety of other likely issues. If you're inclined to press on further than the overview, and if it's not too long, do that, but don't expect to recall every statistic and observation.
There are a number of other documents you should look at too. A corporate plan is a bit of an acquired taste and won't replace a Cormac McCarthy page-turner on your bedside locker but it will give you a good appreciation of the long-term focus. This may include specific developments such as general emphasis (e.g. they may be planning to develop the county's potential as a producer of renewable energy). The county development plan will help you to tune in still more.
Go through their website in some detail. In particular, focus on their news section – this will tell you what's current. Hidden away you could find lots of interesting items and even if you are not asked about them, you could drop them into the interview. The old 'drop it in while passing' is a tried and trusted interview device. But without knowledge, you can't do that.
Sketch out a map, as best you can, to get an appreciation of the organisational structure of the council. How many – if any – municipal districts? What do the various directorates cover?
Talk to someone working there. They know what's really going down and they also know what's valued. Armed with this knowledge, you can decide to talk about certain skills you possess.
Watch the media in the days leading up to the interview for items relating to the authority. If they're in the papers that very morning announcing something wonderful, you should know about it. Likewise, if they're taking some flak, be aware of that too.
Make sure that you can elaborate on any topic that you willingly introduce. Don't just pop in a buzz word because you think you should, or reference a recently produced report because it seems like the right thing to do. If you're going to bring it in, be able to go the distance. Never write a cheque your stomach can't cash. We've all tried it in interviews, of course, and generally lived to forget it and all the wriggling it bequeathed.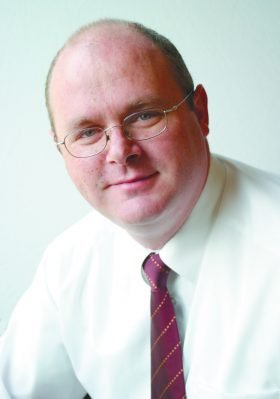 Liam Horan is a Career Coach with Sli Nua Careers in Ballinrobe.
Make a booking HERE for CV Preparation, Application Form Writing, Interview Training and Mock Interviews.