Job interview questions from the coal-face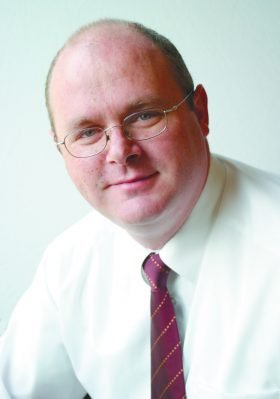 An Irish company recently circulated these job interview questions to recruiters within their organisation. When it comes to job interview questions, we can't really anticipate what a panel may throw at you, but this list should get you thinking.
Have poise, charm and committed work group participation ever been an important part of your job? How effectively did you satisfy these requirements?
Have you ever found yourself in a situation where, unexpectedly, someone in your group had to assume responsibility for the successful completion of a project? How did you respond? What role did you end up fulfilling?
You write in your CV that you are a patient, amiable and tolerant person with sensitive and attentive listening skills. Relate some situations to support or counter this observation?
What would your plan of action be if you were called upon to challenge others?
Describe two situations where, firstly, it was necessary for you to take important and very carefully considered decisions and, secondly, where it was imperative for you to act without any delay.
Do you believe that self-confidence and positive attitudes are key requirements for success in your role? In what way have these attributes benefitted you recently?
Are you currently occupying, or have you ever occupied, a position of leadership? What were your most significant achievements and your most disappointing moments?
What, in your opinion, are some of your greatest strengths? And weaknesses?
Are you an active member of any formal or informal team or work-group? Typically, what role do you usually fulfil in these structures?
And finally, is there anything else you would like to tell me that I have not asked you about?
Liam Horan is a Career Coach with Sli Nua Careers in Ballinrobe.
Make a booking HERE for CV Preparation, Application Form Writing, Interview Training and Mock Interviews.