Standing out from the crowd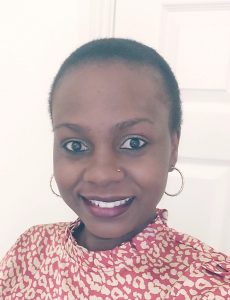 Q: I am on the look-out for a new job. I got a good education in my sector and have gained good experience in my field, but when I start looking around now, I am certain to be competing with other candidates with similar experience and qualifications. That is a worry as I am not sure what to do to stand and be the chosen one. Suggestions? (BC, email).
A: Yes, we are indeed in a very competitive market. Most available roles will have a pool of candidates from which recruiters and employers will be able to choose, writes Maureen Nalubega, LinkedIn Specialist, Slí Nua Careers.
Many of those candidates will share similar years of experience and qualifications. However, there are still a lot of things you can do to stand out and make sure you are the candidate they remember. It requires focus and effort, but it is well worth it in the long run.
Standing out does not mean being the loudest of the group. Far from it. It amounts to attracting the right attention to become the right candidate.
'Selling mode' may feel uncomfortable for some people, but if you really believe in your ability, you won't be selling anything. You will just be yourself.
The first step is to be mentally prepared. You need a practical approach and you need focus. Visualise your ideal role in full detail. See yourself working and contributing in that position.
Hold that image. Work towards it. Resolve not to give up, no matter what.
Do your research
Research carefully available positions: industry, sector and even current candidates. What can you learn from their LinkedIn profiles? What are they doing or showing that you need to replicate or surpass?
Once you really understand the industry, dig deep into your own knowledge and experience. How can you be the answer to the company's current challenges?
Do not hesitate to reach out to professionals in the same field. Burrow into your contacts book and also get friends to introduce you to their relevant friends. Ask them for advice and listen carefully to what they have to say. Learn all about where the industry is headed.
Match your CV to the job
Adapt your CV and cover letter to match the job description every time. Make sure you read between the lines to discover what will really rock the boat in each case.
If you see the same word or phrase repeated over and over again in the spec, that's a great clue as to what you need to include in your CV and, indeed, what you should be ready to talk about in a potential interview.
Be ready for the grand finale: the interview
Be prepared to answer questions like: 'have you got questions for us'? This is one of your best opportunities to stand out by showing you have done your homework.
Make sure your answers show your research. Questions are invitations to showcase yourself – embrace them, don't shy away from them.
Maybe you have seen a project of theirs that's right up their street, or an industry insight that might be just what they need at the moment. Your objective is that when you leave the room one of the interviewers will say "I'll remember this candidate" – and the others nod in agreement. And then they hire you.
Make a booking HERE for online Interview Training and Mock Interviews.
Featured image courtesy of Pixabay.
Need our help? Complete this form below and we will get back to you