Remote internship can bring future benefits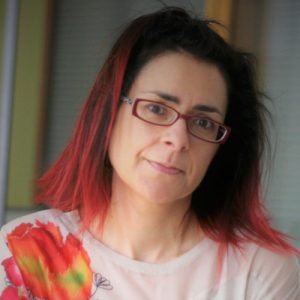 Q:  I am a university student finishing my degree. The current situation is not allowing me to have a part-time job or any work experience, either related or unrelated to my course. I haven't built a network of contacts yet and amn't sure where to start? How can I build some knowledge of the real world in this remote setting? (BC, email).
A:  It is really not easy for students or recent graduates at this time. But difficult times create opportunities and different ways of doing things. It is very positive that you want to build some experience and a network of contacts before finishing college. And a remote internship may be one way of doing it, writes Ines Gonzalez, Career Coach, Sli Nua Careers.
The traditional way of gaining hands-on experience is to do an internship or placement – a period of work experience offered by a company sometimes paid, and sometimes not. This term is now starting to move into the remote world as remote Internships.
I appreciate it may not be the ideal setting for learning. Being in a physical office, watching, listening and learning from others is great, but may not be possible for a while. So, let's have a look at a remote internship as the next best option.
As more and more businesses are moving online, any employee will have to adapt to this new world of working. Starting your career learning how to interact and deal with management in a remote way can be a great advantage to you.
In most cases, you would have a manager or team leader to set up a project or task for you. This work will be related to your expertise and should benefit the business or company.
You will work from your location and be in touch via mail, Zoom and various other remote methods.
To succeed you will have to be independent and a self-learner – excellent qualities to talk about in a future job interview. It also comes with practical benefits like not commuting and saving money.
You will be able to access opportunities abroad which will build the international experience in your CV. This experience may be the reason you will get hired in the future so do not underestimate the opportunity.
Sectors currently benefitting from remote internships include business, marketing, social media, graphic design, administration, finance and accounting, IT and many more.
Talking to a current remote intern, I tried to understand the positives and negatives of her experience. Here is some of her feedback.
"It's a different experience, but great to develop your communication skills on the phone and video meetings. It forces you to push yourself," she said.
"On the other hand, it can be a bit boring being at home. I miss getting to know colleagues and see how they work in real life. Also, it is more difficult to set a fixed working schedule".
As I said, it is not perfect, but it could be a great asset for your career.
Research companies that offer remote internships and contact them to understand the requirements and hiring process. But do not stop there.
If you see a company or business that fits your career do not hesitate to approach them directly.  Be brave and tell them how you can contribute to their business while getting that valuable work experience.
Ines Gonzalez is a Career Coach with Sli Nua Careers.
Make a booking HERE for online Interview Training and Mock Interviews.