Cover letter still has a role to play – even by email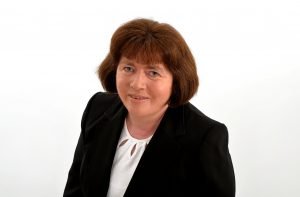 Q: What is a cover letter? Why would I need one – is it not just an old-fashioned idea at this stage? (KB, email)
A: Yes, you will need a cover letter quite a lot and it is not an old-fashioned idea. It is necessary to include a customised cover letter with many CVs you submit as part of your job applications. The cover letter is written with the job description in mind, writes Mary Reale, Career Coach, Sli Nua Careers.
It provides extra information on the skills, experience and qualifications you hold that match those needed to successfully perform the job you are chasing. You get a chance to say something more about yourself and it helps the employer to get a sense of the kind of person you are. A cover letter can bring your character to the fore.
So, embrace the opportunity to complement your CV by listing significant achievements and highlighting skills and experience from previous roles. However, do not repeat word for word what you have already mentioned on your CV. Nevertheless, if there is something you have only barely touched on, you can elaborate on it in the cover letter.
Keep it short
It is a case where less is more – no more than three to four paragraphs. Approximately 300 words will suffice in most cases.
Make sure it has a proper structure and format including address and salutation. Ensure that the main body paragraphs are of the same length and featuring a consistent font. A well-written and presented cover letter will capture the immediate attention of the employer.
Firstly, in the opening paragraph, you should introduce yourself and state the position for which you are applying. In the middle paragraph(s) get to the point quickly, concentrating on the skills, knowledge and qualifications that make you the right candidate for the role concerned. Ensure paragraphs are brief and concise, and contain information and achievements relevant to the job description.
This section can be one or two paragraphs. Personally, I think two paragraphs are ideal as they give you the chance to show what you can achieve given the opportunity. The evidence should indicate how you performed in different roles throughout your career.
Almost every sentence you write should convey important information on your achievements, successes and accomplishments relevant to the role. This amount of effort will help to get you ahead of other candidates.
Show enthusiasm
When you reach the closing phase, do not forget to include your contact information and let them know you are available for an interview at their convenience. Although you need to come across as professional in your writing, it is no harm to show a bit of enthusiasm for the role. Be sure to read over and check your cover letter thoroughly for spelling mistakes and grammatical errors before you submit it.
With every job application you submit, the idea is to tailor the letter to ensure your experience, skills and qualifications match the company's requirements. Obviously, this means creating a different cover letter for every position.
Nowadays many cover letters are used in the body of the email for a job application – but the same principles I have outlined above still apply.
It looks like a lot of work but if you are a successful candidate it will have been well worth the effort.
Mary Reale is a Career Coach with Sli Nua Careers in Tralee, Co. Kerry.
Make a booking HERE for CV Preparation, Application Form Writing, Interview Training and Mock Interviews.
Featured image courtesy of Pixabay.
Need our help? Complete this form below and we will get back to you