How to properly research the job without tying yourself up in knots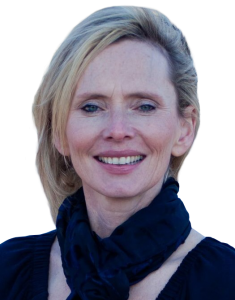 Q: I am preparing for an upcoming job interview. I won't tell you a word of a lie, this job means a great deal to me. It would put me two steps further up the ladder than I could feasibly have expected at this stage in my career. I have a strong chance because I have specialist experience. But I find myself being dragged into oceans of research about the company. Is there a danger of over researching them? (DC, email.)
A: There absolutely is. We encourage research – but it must have its limits, writes Deirdre May, Career Coach, Slí Nua Careers.
Your research should be focused, not scattergun. Create a shortlist of no more than ten headings which might include Company History, Product Range, New Markets, Main Rivals, The Sector Overall and so on.
As you research, slot what you are finding under a relevant heading.
In essence this approach gets you to filter your research. The danger of endless research is that you try to accumulate loads of knowledge as if preparing for a TV quiz show. An interview is not that: the knowledge you accumulate has to have some context and you must be able to summons it to your side during the interview.
How will you know when you're over researching? One person's skim might be another's deep dive, I hear you say.
A candidate going for a job in a local authority summarised that very conundrum. He concluded that he needed to read the executive summary of all the relevant action and other plans produced by the local authority – but not the entire reports.
"It would be too much to read all of the reports – in fact, there's a law of diminishing returns in that the more I'd read, the more I'd confuse myself," he said.
A reliable guide here is to consider what you can feasibly learn. You have a week or two before the interview takes place. How much can you actually absorb? So be decisive.
When reading something, ask yourself if you have much likelihood of recalling most, some or none of it. Remember, it's not a quiz show. You can't study for the Leaving Cert. in the final week of the schoolyear.
Trust that you already have some knowledge of the role, as you have indicated, and your research beforehand must serve to help you on the day, not tie you up in knots.
To make sure your research has some focus, we have an interview workbook which will help you. Email getthatjob@slinuacareers.com for a copy of it. It forces you to slot your research into relevant headings, as I mention above.
How do you decide what the headings should be? They are most likely signposted on the job spec. Additionally, you will pick them up from talking to people currently working in the company or who worked there previously. Sometimes you will get useful insights from people who work in a similar role in a different organisation.
That's all part of your research: just make sure you carry it out in a focused manner that helps, rather than overwhelms, you in the build-up to this crucial engagement.
I wish you the best of luck.
Deirdre May is a Career Coach with Sli Nua Careers in Limerick.
Make a booking HERE for CV Preparation, Interview Training and Mock Interviews.
Featured image courtesy of Pixabay.
Need our help? Complete this form below and we will get back to you