Why you shouldn't aim for perfection in job interviews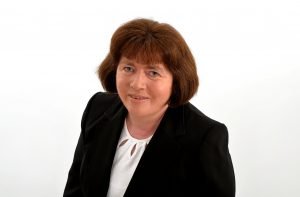 Q: I have already done two mock interviews for an upcoming job. In both cases, I got friends of mine who work in the same general field – business management – to put me through my paces. While both were adamant that I did well, I know I forgot to give some good information on certain aspects of my experience. I'm afraid I will forget things on the day of the interview too. Any pointers on how I can avoid this?
A: Have no fear, you almost certainly will forget good stuff on the day of the interview too, writes Mary Reale, Career Coach, Slí Nua Careers. The best advice I can give you is very simple: stop aiming for perfection.
Interviews are tricky affairs. Candidates sit there striving to recall the best stories and examples from their careers to date, or the most appropriate training or education programmes they have completed, while also endeavouring to present themselves as articulate, likeable, and confident.
These are not circumstances we face every day. Ergo, we should not believe that we will get everything right.
From working with clients in interview training and mock interview settings, I have concluded that doing well in about 12 out of 15 questions amounts to a good interview. I rarely see candidates do better than that.
After each mock interview, there are always glaring omissions: I know this because they tell me, frequently in an exasperated state. They obsess about what they left out, not what they got in.
"I can't believe I didn't tell you that…", is their lament once the mock interview is over, or they send a WhatsApp after driving home with news of what they missed.
Focus on the finer detail
Short of bringing in a checklist of everything you want to talk about, which would be entirely impractical for you and off-putting for the panel, you must expect that you will overlook certain key information. By doing mock interviews, you will minimize the impact of that, however.
I think it is more beneficial to focus instead on the finer detail. Get that right and the inevitable omissions shouldn't hurt you too badly.
Was there a better way to depict that key achievement of which you spoke? Did you fully articulate your experience in a certain area? Fine tune those elements of your interview and you will automatically do better on the day.
You also need to remember that every other candidate will experience the same phenomenon. A regular response to an interview is to come out the door thinking you did well, only to convince yourself within the next few hours that you actually flunked it as you recall a few things you failed to say.
Fine tune, fine tune, fine tune. Get in the habit of making your stories relevant to the role you're seeking. Make it clear to the panel exactly how your skills, experience and training will serve you in the new role.
That's the key sustainable skill you need to develop during your mock interviews.
Finally, well done for doing the mocks. Too often people just rock up on the day and hope for the best. It is far too important an undertaking to be so blasé, and the actual act of doing an interview is far from simple.
Practice will help to make (almost) perfect.
Mary Reale is a Career Coach with Sli Nua Careers in Tralee, Co. Kerry.
Make a booking HERE for CV Preparation, Application Form Writing, Interview Training and Mock Interviews.
Featured image courtesy of Pixabay.
Need our help? Complete this form below and we will get back to you