Three skills to add to your post-pandemic CV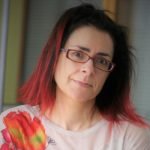 Q: With the year coming to an end, I would like to update my CV for next year. I understand there have been a lot of changes in the market due to the pandemic. I am wondering what else is now expected from candidates, and how any new skills I have acquired might be included in my CV? (BC, email).
A: Yes, it is a good strategy to plan and prepare for next year. A lot has happened in a few months. Most of us have done things in a different way to be able to carry on. Those changes and new skills should be represented properly in your professional profile, writes Ines Gonzalez, Career Coach, Sli Nua Careers.
As we know, a CV has to be targeted to the specific role and industry for which you are applying. But you are right; we need to introduce a few new skills or abilities that are now essential items.
There are quite a few skills that have been identified as being crucial post-pandemic. But I want to concentrate on three skills to add to your CV where companies and hiring managers will be assessing candidates very closely.
1 Remote work skills
No surprise here. Companies are interested in what platforms you are comfortable using. Examples include Zoom, Teams, Google Meet or Slack. Add them in your skill section. Moreover, do not miss the opportunity to include those important keywords and write something like "I am adept at video conferencing".
It is also important to appreciate that remote work skills go far beyond the ability to take part in video calls. For instance, you may need to interact with multiple teams, coordinate with colleagues in different countries, manage your workload, deadlines and so on. Your CV should reflect achievements that show these abilities. The objective is to create trust in you as a candidate.
2 Adaptability and resilience
Reflect on examples of your work over the last few months. Show your ability to adapt quickly to a change of circumstances.
What did you do differently to make things happen? What was the impact of your input in your department/company? Have you learned anything and how can you apply that in the future?
Also, companies are more concerned now than ever before about the wellbeing of their employees. Some have a real concern.
And some understand that if employees are not well, that will affect their bottom line. As a result, your job is to show your ability to bounce back from a challenging situation, manage time and set boundaries to protect your health.
3 Innovation
As we have jumped forward into the future quite a bit over the last few months, there is a need for new ideas. Creativity is going to be an essential skill.
As many of us work in a more independent environment, we have to showcase our ability to find and put forward solutions. Look in your past and recent experiences. Specific examples or stories will illustrate this in an effective manner. Make sure it is sold well in your CV.
Transferring those three skills into your existing CV is not an easy task. Make sure you bring energy into your writing using action verbs to describe your skills and abilities. See here a few examples to get you started.
Implemented a new solution that…; created a new collaborative platform…; monitored changes in the market…; established new guidelines…
Ines Gonzalez is a Career Coach with Sli Nua Careers.
Make a booking HERE for online Interview Training and Mock Interviews.
Need our help? Complete this form below and we will get back to you